You want to keep your risks to a minimum, increase your financial flexibility and strengthen your relationships with your suppliers and customers? Then we are the right partner for you. We know all the relevant options and can give you appropriate and effective advice. Not only can we help you find the right solution for your needs, but our market overview enables us to find you the best-possible terms and conditions. Find out more about the options available to you in each of our product groups: bond insurance, credit insurance and alternative financing instruments.
BOND INSURANCE
Many purchasers require their suppliers to provide a form of security – for example, sureties. Typically, these are provided by banks as 'avals'. The downside: The amount of bank guarantees made available to you counts against the overall credit line and, therefore, restricts your financial room to manoeuvre. Bond insurance enables you to meet your customer's request for a surety without straining your credit limit.
KAUTIONSVERSICHERUNG
Viele Auftraggeber verlangen Sicherheiten von ihren Auftragnehmern – beispielsweise in Form von Bürgschaften. Dies können zum Beispiel Anzahlungsbürgschaften,  Gewährleistungsbürgschaften oder Vertragserfüllungsbürgschaften sein. Typischerweise werden diese von Banken als "Aval" gegeben. Der Nachteil: Das Volumen der Bankbürgschaften wird auf Ihre Kreditlinie angerechnet und schränkt dadurch Ihren Finanzierungsspielraum ein. Mit einer Kautionsversicherung erfüllen Sie den Wunsch Ihres Auftraggebers nach einer Bürgschaft, ohne Ihr Kreditlimit zu belasten. Dabei unterstützen wir Sie nicht nur bei der Auswahl der passenden Lösung, sondern verschaffen Ihnen dank unseres Marktüberblicks die bestmöglichen Konditionen.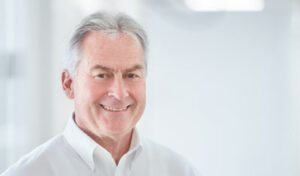 Ihr Ansprechpartner
Edwin Jacobs
+49 651 98127-162
KREDITVERSICHERUNG

Mit den richtigen Versicherungen beschränken Sie Ihr eigenes Risiko – ob gegen säumige Zahler oder politische und insolvenzrechtliche Unwägbarkeiten. So können Sie Ihre Wachstumspläne (auch nach einer schwierigen Unternehmensphase) schneller realisieren, ohne größere Rückschläge fürchten zu müssen.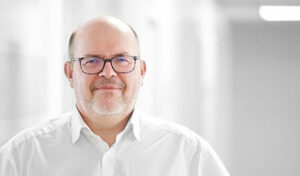 Ihr Ansprechpartner
Michael Thomicny
+49 651 98127-27
UNTERNEHMENSFINANZIERUNG

Optimieren Sie Ihre Finanzierungssituation. Wir finden die besten klassischen Bankprodukte, aber kennen auch die alternativen Anbieter, die Sie unabhängiger von Ihrer Bank machen! Ob Kontokorrentkredit oder Alternativen wie Factoring und Reverse Factoring, Lager- und Warenfinanzierung bis hin zu Private Debt oder Mezzanine: Wir beraten und begleiten Sie umfassend bei der Auswahl der optimalen Finanzierungspartner und erweitern damit Ihre finanziellen Freiräume. Unsere ganzheitliche Finanzierungsberatung ist eng abgestimmt mit Kautions- und Kreditversicherungsstrukturen.
Ihr Ansprechpartner
Christian Wolber
+49 651 98127-127